I completed the Evergreen Pumpkin Run here in Jacksonville, FL this morning. This race has a 10 mile and a 5k option. I ran the 10 mile and NaCler.1 ran the 5k, only his 2nd ever event. Here are some pictures: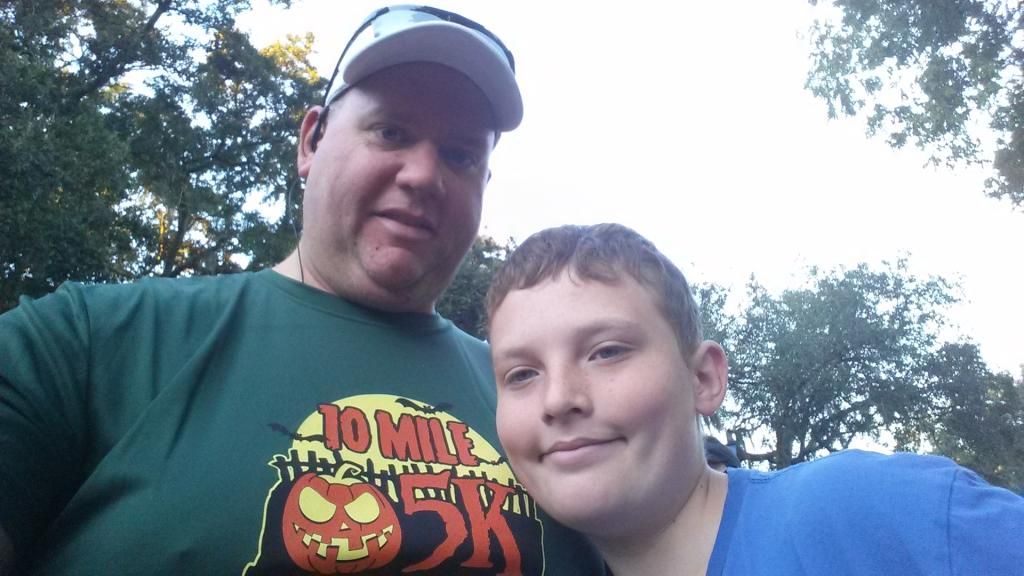 I kept to my 2 minute run, 1 minute walk intervals and finished around 2:25. I was pretty happy about that.
Next up... probably the Subaru Distance Classic Half Marathon on Thanksgiving Day.