April 2012 starts the 20th anniversary celebration for Disneyland Paris (opened April 12, 2012). Well, I have some friends in the UK who had been to DLP in the past (
viewtopic.php?f=11&t=6805
) and will be returning today back home. Hopefully, once they return, they can send me some photos and more details of the trip so I can post them (btw, MmeLeota, they got to see Dreams in a pre-practice run and loved it). They have said the park is entirely decorated for the 20th Anniversary celebration. Also, all the 20th anniversary merchandise – T-shirts, pins, etc. – are out in full swing already. They sent me this photo of a special DLP 20th Mickey VM: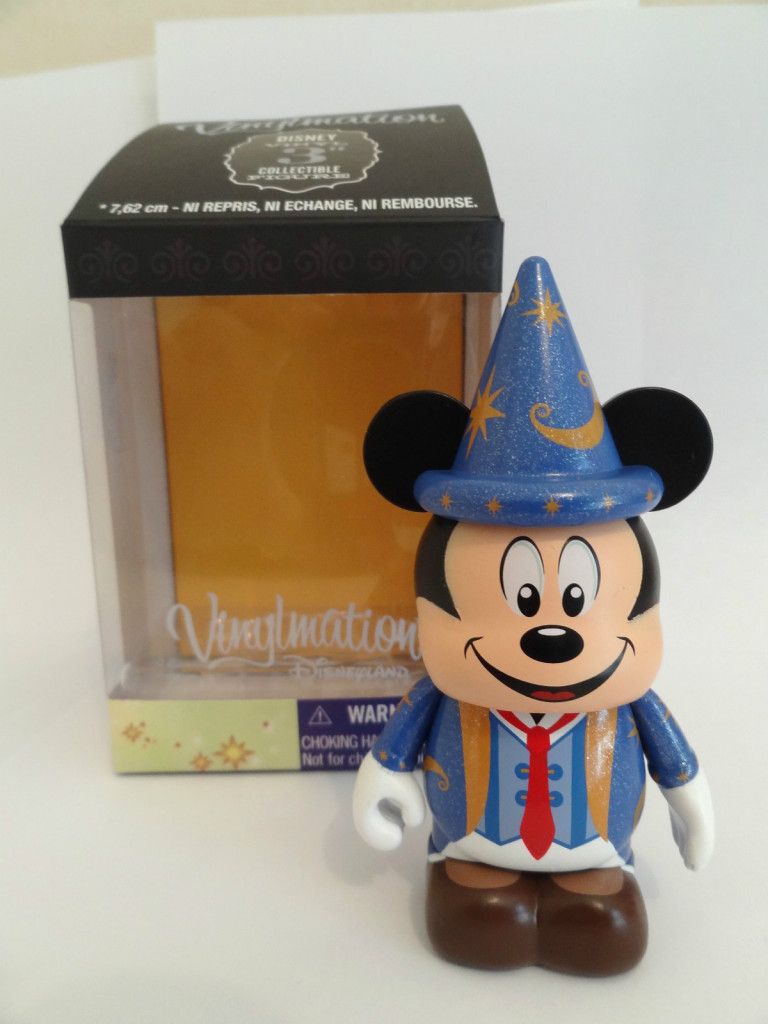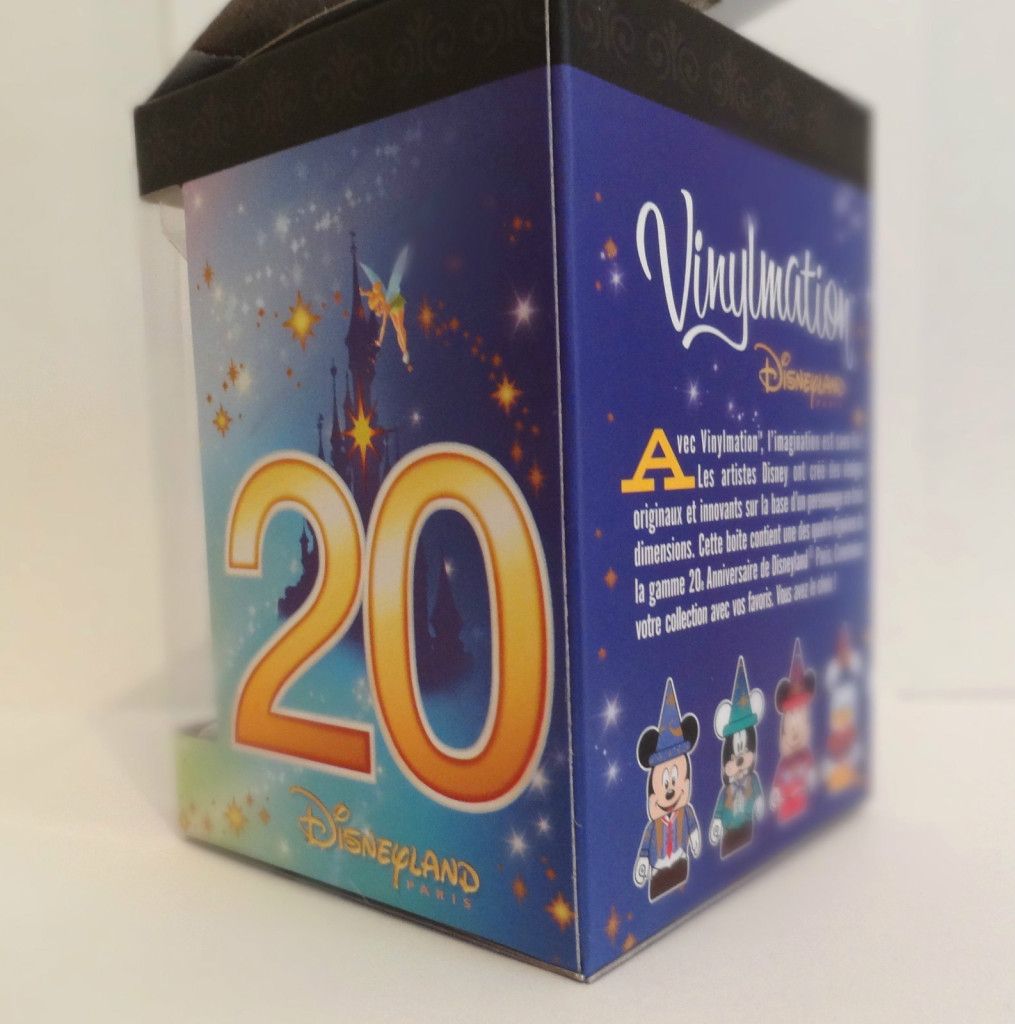 I thought NaCler would enjoy those photos – maybe even Mousekedude as well – but bad news, NaCler: these VM's are available only at DLP and DLP does NOT do mail order. So if you want one, you will have to bid for it on Ebay once they start flooding that website.
One thing that was interesting is something that they picked up for me because they know I am a huge Phantom Manor fan. They have put a box set of action figures for it as seen below: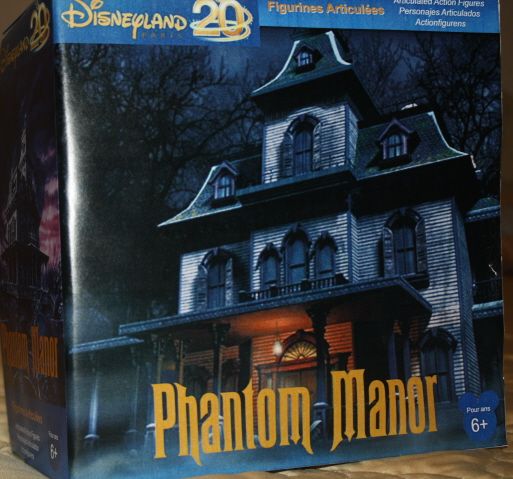 The two figures inside are "Le Phantom" and "La Belle Fiancee". They said they're about 8 inches tall and clothed. Better photos in a few weeks once they ship it back to me from the UK. They were told in May the next set comes out: Timekeeper and Nine-Eyes. According to the store clerk, the figures are part of a "retro" series merchandise celebrating the park as it was in 1992 when it was Euro Disney.
Besides the Phantom Manor, my other fav attraction at DLP was the Visionarium with Timekeeper (the original version before the Robin Williams-Rheba Perlman at WDW). I searched the net to try to find pics of the Timekeeper and Nine-Eyes figures, but didn't find out anything on the Disney sites. However, I did find this one on a toy website: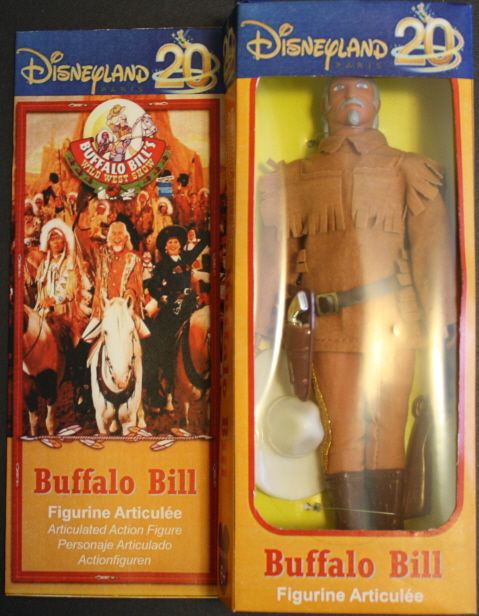 It appears that there will also be figures for the Buffalo Bill Wild West Show. That forum also had someone post the list of the upcoming releases:
April 2012 – Phantom Manor Boxset: Phantom/Bride
May 2012 – Visionarium Boxset #1: Timekeeper and Nine-Eyes
May 2012 – 20th Celebration Carded Figures: 20th Anniversary Mickey, Minnie, Donald, and Goofy
June 2012 – Frontierland/Buffalo Bill Wild West Show Carded Figures: Buffalo Bill, Annie Oakley, and Sitting Bull
July 2012 – Pirates of the Caribbean Boxset #1: Singing Trio of Pirates
Aug 2012 – Visionarium Boxset #2: Jules Verne and H G Wells
Aug 2012 – Frontierland/Buffalo Bill Wild West Show Carded Figures: Western Mickey, Western Minnie
Sept 2012 – Pirates of the Caribbean Boxet #2: Dead Men Tell No Tales
Oct 2012 – Halloween Carded Figures: Orange Pumpkinman, Purple Witch
Nov 2012 - Frontierland Carded Figures: Big Thunder Miner, Gun Slinger, Mark Twain
Dec 2012 – The Nutcracker Parade Carded Figures
Dec 2012 – Buffalo Bill Wild West Show Boxsets: Buffalo Bill and horse, Annie Oakley and horse, Sitting Bull and horse, Stage Coach with driver and horses
Jan 2013 – Pirates of the Caribbean Boxset #3: The Bride Auction
Now, many things posted on forum websites (as we've learned from some postings around here) are rumors and speculation, so I have no idea of how much this actual fact or not. Oddly enough, at another website did find what someone had posted as a "marketing package prototype" of a possibly impending release of these kind of figures for EPCOT: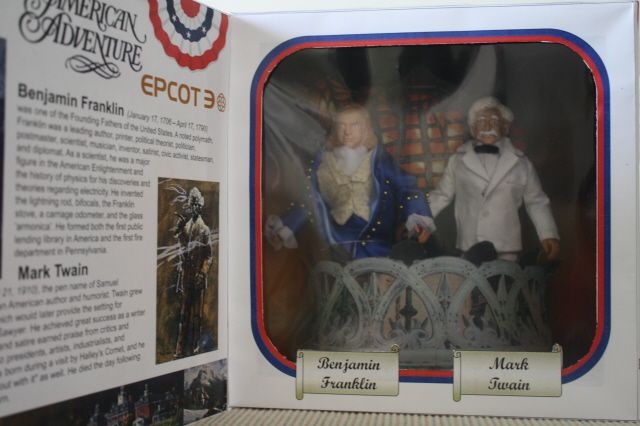 The American Adventure Boxset of Mark Twain and Benjamin Franklin would have an "early release" for July 4, 2012 at EPCOT only. However, this is still in development and not yet finalized; I guess we'll know it has been "greenlighted" when it gets officially announced on the Disney blog. But according the forum posting I read, there could be other figures released depending on how Franklin & Twain sell. Like the Disneyland Paris figure line, the EPCOT line would also be "retro" based on 1982:
Oct 2012 – Journey Into Imagination Boxset: "One Little Spark" (Dreamfinder & Figment), Horizons Boxset #1: Land, Future Showcase Mickey and Minnie
Nov 2012 – Living Seas Boxset: Sea Base Alpha Divers (Male & Female), Horizons Boxset #2: Space, Test Track Dummies Boxset
Dec 2012 – The Land Boxset: The Kitchen Kabaret. Horizons Boxset #3: Seas, Norway Maelstrom Boxset, World Showcase Mickey and Minnie
So if anyone hears any more of this or has any better photos than I have, please post!